Bitumen.Pack.Ship.Melt.
Introduction
---
Established in 2009 near Vienna, Austria, POLYCUBE Systems has introduced a new alternative for cold bitumen logistics: Bitumen is filled, packed and shipped in resized big bags of 300 kg, called POLYCUBES™.
Typically, the filled POLYCUBES™ are then loaded into 20ft containers and shipped to their final destination. Upon use, the filled POLYCUBES™ are dropped into a melter and the bitumen is re-heated for further processing, e.g. road construction.
The POLYCUBE system can handle a wide variety of bitumen grades (PEN 35 - 150) as well as PMB.
POLYCUBE Systems as a company assembles and sells the system as OEM but does not operate filling machines or trade with bitumen. Customers include bitumen traders, refineries, and construction companies.
---
"With POLYCUBES my profit is higher. Period."
---
Specifications
---
Bags (POLYCUBES)
POLYCUBE_DATASHEET_A_Packaging.pdf
Adobe Acrobat Document
443.9 KB
Filling Machines
POLYCUBE_DATASHEET_B_Filling_Machine.pdf
Adobe Acrobat Document
649.7 KB
Melter
POLYCUBE_DATASHEET_C_Melter.pdf
Adobe Acrobat Document
507.3 KB
Cost advantage
---
The use of POLYCUBES™ offers a cost advantage of approx. -20% TCO compared to steel drums. The POLYCUBE system includes a filling machine (e.g. installed near a terminal) and patented double-layered bags (POLYCUBES™) supplied on a regular basis.
The filling machine costs from Euros 600.000 to 980.000 depending on the specific model that meets your need (filling capacity, bitumen supply temperature range, etc.). Delivery will need approx. 4 months after successful pre-engineering (2 days on-site) and placement of your order resp. closing of the engineering contract.
The double-layered bags, POLYCUBES, cost Euros 9,80 per bag for orders of 10.000 bags or less.
We are proud of our Austro-German engineering & design heritage in producing world-class machines that are among the most robust in the world and in service for many years with very little or no maintenance.
References - Installed Systems
---
Three installations have been installed in Europe and the Middle east, many more installations are pending.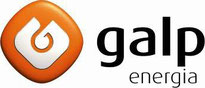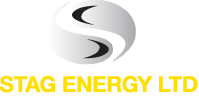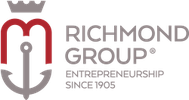 References - Pre-engineering, Pending installations, Requests
---
Management
---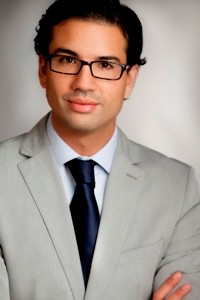 Dr Siddhartha Sampathkumar, CFA
Managing Director
Enquiry
---